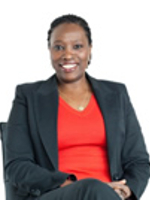 Marieme Ba
Marieme Ba is the Founder and Managing Director of Pharmalys, a Consulting firm and Contract Research Organisation (CRO) based in Senegal (Dakar) and the United Kingdom (London). Pharmalys is a SME partner of the European Commission. Marieme Ba received her degree in biochemistry and postgraduate diploma in immunology and haematology from the University of Paris 7 Jussieu and subsequently enrolled in a business course at the Institut Superieur de Gestion of Paris. She has extensive experience in conducting international clinical trials and a strong expertise of real world studies both in Africa and in Europe. Marieme Ba has a strong commitment to advocacy for strengthening national and regional high standards health research capacities in Sub-Saharan Africa. She is currently engaged at making effective use of her expertise to facilitate the development and registration of new treatments and vaccines in the region. Prior to setting up Pharmalys, Marieme Ba held managerial positions at the European divisions of a German pharmaceutical company. In these roles, she set up their clinical research departments in France and in the UK and was also accountable for project set up, monitoring and delivery, clinical operations, quality management, finances and human resources.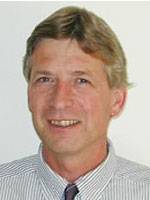 Prof. Carel IJsselmuiden
Carel is a public health physician and epidemiologist. He has worked in rural medicine, peri-urban and urban health care and environmental health services, as well as in academic public health education and research ethics training. He has also published in various areas in applied research and public health. Carel was the founding Director of the University of Pretoria's School of Health Systems and Public Health until his appointment as COHRED Director in January 2004. Prof. IJsselmuiden, as COHRED Director, is ex-officio member of the Board.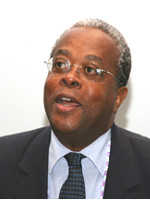 Prof. Charles Mgone
Charles Mgone is the Convocation President and Member of the University Council and Senate of the Muhimbili University of Health and Allied Sciences. His special interest is in global health, especially in the alleviation of the disease and social burden of poverty-related diseases including HIV, tuberculosis, malaria and Neglected Tropical Diseases. Prior to this, Charles was the Executive Director of European & Developing Countries Clinical Trials Partnership (EDCTP) with the role of leading the coordination of European Member States' national programmers on poverty-related and neglected diseases to work in partnerships with sub-Saharan Africa and other parties in accelerating research and development of medical interventions against these diseases. Before joining EDCTP, Charles was the Network Director of the African Malaria Network Trust with the responsibility of coordinating the African R&D and capacity development for malaria vaccines and related interventions. He is a member of many international scientific committees, the Chair of the TDR Scientific and Technical Advisory Committee and the founding Chair of the Africa Research Excellence Fund Board. Charles is a strong advocate of African national ownership and local investment in health research and a proponent of equitable partnerships and capacity development.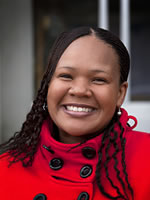 Boitumelo Mokgatla
Boi is the Associate Director for Policy, Advocacy, Research Preparedness & Regulatory Affairs at the International AIDS Vaccine Initiative (IAVI). Prior to joining IAVI, she was heading the Council on Health Research for Development (COHRED)'s Africa regional office. She has worked as a clinician at Botswana's main referral hospital – Princess Marina, after which she diverted into medical and clinical research. Following specialization in Public health, Medical Law, Medical Ethics, Human rights and research ethics. She then joined COHRED as a Senior Research Fellow, the position at which she coordinated the European and Developing Countries Clinical Trials Partnership (EDCTP) and Pfizer funded MARC (Mapping African Research Ethics Review and Medicines Regulatory Capacity; (www.researchethicsweb.org) project.
Some of her successes includes: expansion of MARC beyond Africa, to the Caribbean & Latin America through partnership with Pan American Health organisation. Earning an acknowledgement for her work in Africa from the United States Presidential Bioethics Commission Report in 2011 initiated by President Obama. A scholarship from The Public Responsibility in Medicine and Research (PRIM&R), MARC being voted a success story in 2014 by EDCTP. Boi has significantly contributed to the African Health Research Ethics and medicines regulatory landscape and continues to work with African countries to build health research regulatory capacity. She has published in various areas of Medical research, with special interest in Paediatric clinical trials, ethical issues in HIV Vaccine trials in developing countries, International Collaborative Research in developing countries, reproductive health and chronic diseases. She currently serves as an advisor to the SADC secretariat (Health desk).